I thought for a long time that there was no such thing as a powerfull automatic translator, until I discovered DEEPL!
Automatic translator: The DEEPL revolution
The service offered by DEEPL, based on Deep Learning technology, is a real game changer. And the day I used it for the first time, I remember being really surprised by the quality of the translation!
I had started with a few clumsy sentences, such as those that Google Translate was hardly able to translate correctly: The result was very good.
Then I moved on to more complex sentences, and vocabulary more specific to my job. INCREDIBLE, the translation is still so good!
Here is a sample translation below. In my example, I even forgot a word at the beginning of the sentence… and wrote the word « paroi » in French with a mistake, but it does not seem to bother DeepL 🙂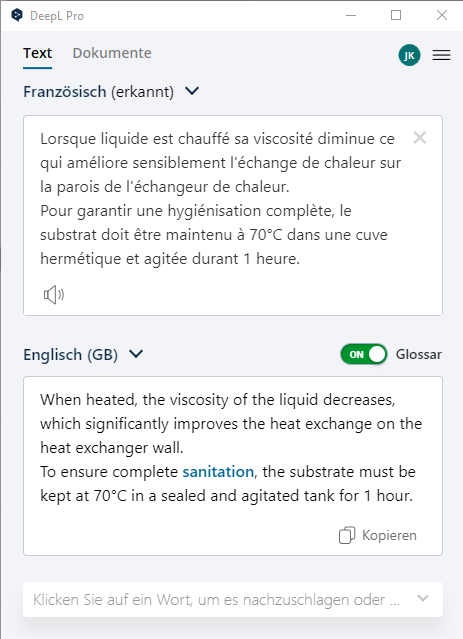 Why is DEEPL so popular?
Here are the reasons why DEEPL is a really powerful and useful automatic translator that has changed my working habits considerably.
Excellent translation results.
For a machine translation, the translation quality is excellent and only requires a quick proofreading for very technical documents. For many documents, e-mails, for internal/personal use, the translation is good enough to not need any editing. And besides, even for a « human » translation, I usually go over it and check it anyway.
Can all « Human » translators translate a technical text about heat transfer or nuclear fission? Is it necessary to use a specialized translator, potentially more expensive? Or do the human translators use DEEPL themselves :-D? Who knows :-)?
Personalized glossary to personalize your translations
This function allows you to force DEEPL to always translate a certain term in a certain way. This is extremely useful when it comes to very specialized, technical, industry-specific terms. No need to go through the translated text   to manually correct THE word that was mistranslated 20 times.
Incredible time saving, on several levels
Obviously, here we save a lot of time, the translation being almost instantaneous. With a translator / agency, it is necessary to: Place an order, transfer the text (secure?). In total, the time consumed internally is much less with DEEPL.
So in addition to delivering unparalleled machine translation quality, DeepL saves a considerable amount of time and money on translation costs.
A well thought out software version of the automatic translator
Where Deepl surprised me even more was when they released a small program for Windows and Mac to facilitate instantaneous translation on the computer, « in real time ».
So here I am, fond of software ergonomics to work quickly without getting tired, I couldn't be more blessed. I always emphasize the importance of software efficiency in my personal organization training.
The icing on the cake is that the software has keyboard shortcuts, which are simple but very practical. Creating a service as useful and efficient as DEEP is a good thing. But go so far as to produce such a useful and well thought-out tool, I find it exceptional!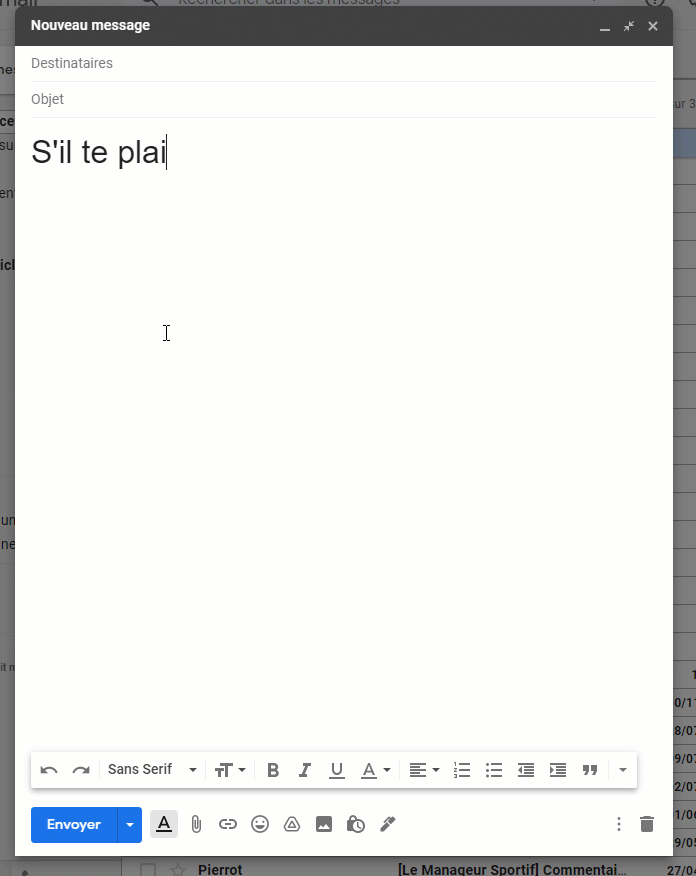 See for yourself on the GIF above, the translation of a piece of text can be done entirely by keyboard, in 2 seconds. Et Voilà ! You can re-incorporate the translated text directly where the editing took place, be it in Outlook, Excel or elsewhere!
Automatic translator of long texts and whole documents
Deepl also allows the automatic translation of entire documents, such as Word or Power-point files, without altering the layout.
This is very useful when you need a quick translation, in the original format with, for example, the necessary graphics or images to illustrate the text.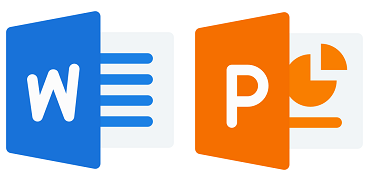 As convenient as this feature is, I don't always use it. Live text translation, via the Deepl website or the Windows application, allows you to modify the result of the translation live, in case a word has been mistranslated. And when a word is changed in the translated text, DEEPL takes care of modifying the rest of the sentence to ensure consistency: For example, in French, if a feminine word is changed to a masculine one, the agreements are automatically updated (another time-saver!)
Also, at the moment, the translation of entire documents does not yet allow the use of the famous « glossary » function, which can improve the quality of translations for very specific subjects.
Is this the end of the translation profession?
It is possible that, with the development of translation technologies such as DEEPL, the need to place an order with a « human » translator will be reserved more for translations where perfect accuracy is desired, and where the notions of time and cost are less of a consideration.
At least, in my experience, my daily translations, e-mails, customer documents or even contracts are mostly translated via DEEPLfollowed by a relatively quick proofreading.
If it's just a quick translation to get an idea of what a text is about, the translation is good enough, no need to proofread.
What do you think about it? Are you ready to try it? Go ahead, the free version is fully functional!
Share your opinions and experience in the comments below this article!
To finish, here is an infographic that summarizes the highlights of this article:
Don't hesitate to share it! (Please mention my website :-))